Choosing the right barber school in Houston is crucial if you want to become a skilled barber.
There are many options, but finding the best one that will teach you well and help you follow your dream is important.
In this guide, we've picked the 'Top 8 Barber Schools in Houston.'
These schools are known for being really good at what they do, they have experienced teachers, modern facilities, and they're almost certain to help you start a successful career as a barber.
Whether you're just starting out, want to get better at barbering, or need a new direction in your career, this list will help you make the right choice
Modern Barber College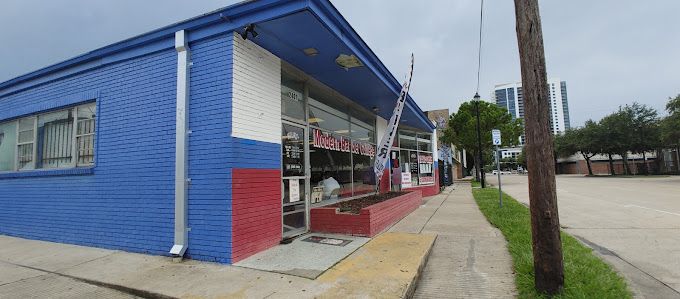 Since way back in 1948, Modern Barber College has been teaching people how to become great barbers.
They believe in teaching students two important things: how to be really good at cutting hair and how to be friendly with their customers.
They want their students to be ready to work as soon as they graduate.
Modern Barber College is different from other places because they focus on teaching students what they'll actually use when they start working as barbers.
The teachers are experienced barbers themselves, so they know what's important.
One special thing about Modern Barber College is that anyone can visit anytime.
If you're thinking about going to school there or just curious, you can stop by and take a look.
They want to be open and welcoming to everyone.
Address: 2401 Fannin St, Houston, TX 77002
Phone Number: (713) 520-0855
JACKSON Barber College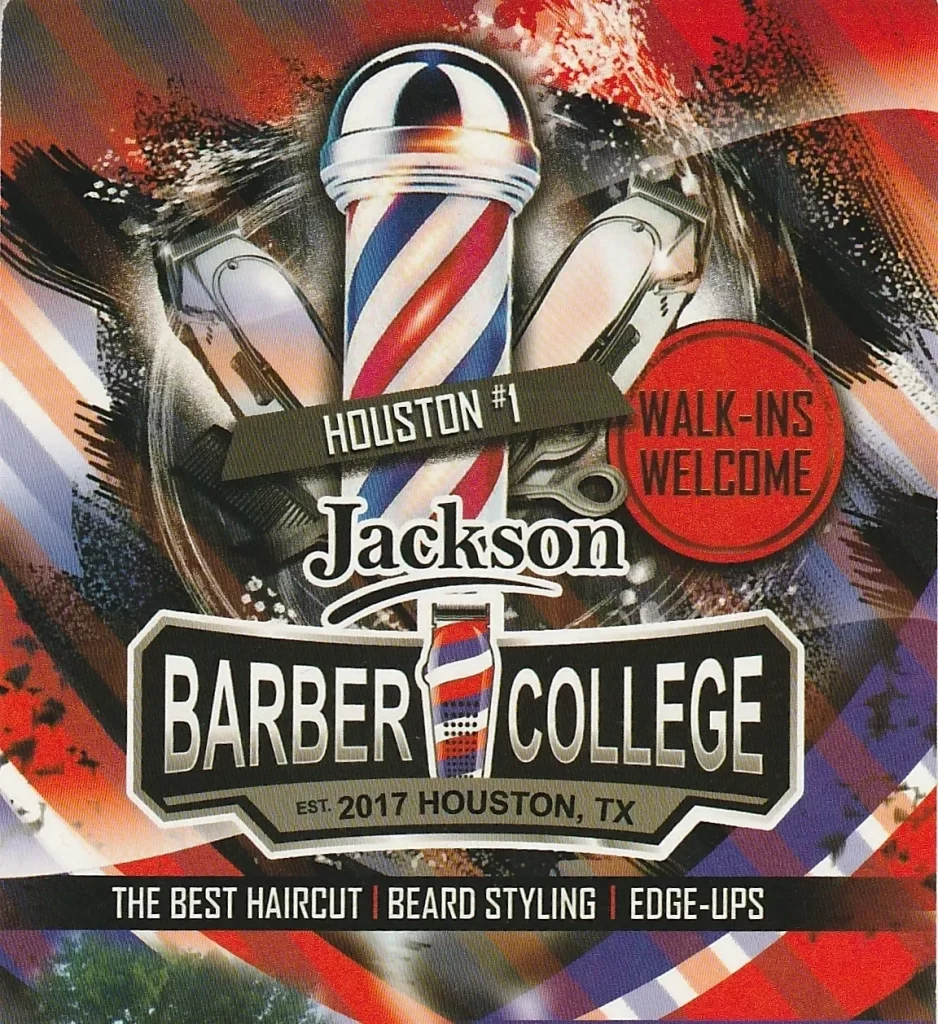 For nearly 65 years, the name Jackson Barber has been well-known in Houston for great haircuts and excellent service.
But there's more to the story than just hair.
It's a tale of change, giving people chances, and building a strong community.
A Big Idea:
The story starts back when Jackson Barber was just a shop. But then something special happened.
The people who ran the shop felt like they had a calling from a higher power.
This calling led them to start Jackson Barber College. Their goal was to help the local community and people who had a tough time in life, like those with a criminal past or money problems.
Helping People Change:
At Jackson Barber College, they believe in something simple but important: every one should get a chance to do well, no matter what happened before.
They are really passionate about teaching their students not only how to cut hair but also how to be strong and make a difference in their own neighborhoods.
Jackson Barber College isn't just a school; it's a place of hope. It's where students learn not just to graduate but to become positive forces in their communities.
They get hands-on training and learn how to make a better future for themselves and their communities.
A Supportive Place: Jackson Barber College isn't just about education.
They also care a lot about giving great service and creating an atmosphere where people feel hopeful and happy.
Address: Bellfort Ave, Houston, TX 77051
Phone Number: (832) 804-6046
You May Also Like: Dance Classes in Houston for Adults
Epic Barber College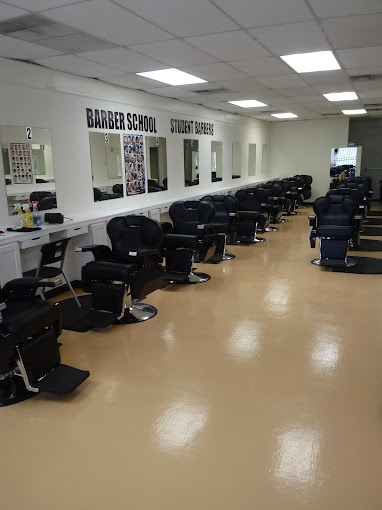 Epic Barber College in Houston is not your ordinary school.
It started in 2018 and has quickly become a place where people learn how to be great barbers.
But it's more than just a school – it's a place where they help you succeed.
At Epic Barber College, they want to help you pass the tests you need to become a barber in Texas.
They also want to help you find a job when you're done with school.
But they don't stop there. They want to teach you how to be your own boss, too.
The teachers at Epic Barber College are really experienced.
They know a lot about being barbers, and they're ready to share that knowledge with you.
Whether you want to be a great barber or teach others to be great barbers, they've got your back.
What's cool about Epic Barber College is that they have really nice stuff to learn with.
They have fancy chairs and all the tools you need to learn how to be a barber.
Plus, they're in a good spot in the city where lots of people come in for haircuts.
This means you get lots of chances to practice and get better at what you're learning.
Address: 13018 Woodforest Blvd suite j, Houston, TX 77015
Phone Number: (713) 292-7036
Texas Barber College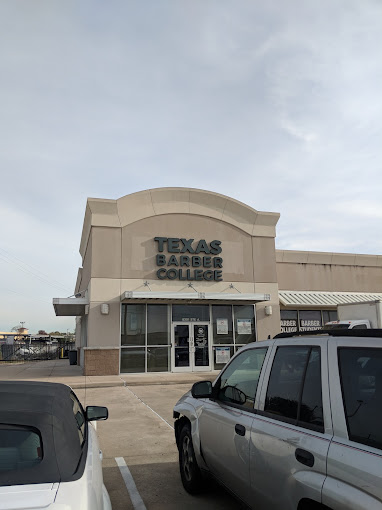 If you're dreaming of a career as a barber in the lively city of Houston, Texas Barber College is the place to be. Here, learning the art of giving great haircuts isn't just a job; it's a passion.
What Makes Texas Barber College Special?
At Texas Barber College, they know that becoming a fantastic barber means learning a bit of theory, a lot of techniques, and getting your hands dirty – well, not literally! They have a program that lasts for 1,000 hours, and during that time, you'll study these important things:
Haircutting and Hairstyling: You'll discover how to turn a regular haircut into a real work of art. Whether it's classic styles or the latest trends, you'll learn how to make your clients look and feel amazing.
Shaving: From old-school straight razor shaves to grooming modern beards, Texas Barber College will teach you how to take care of facial hair like a pro.
Skin Care: You'll also find out how to keep your clients' skin healthy and glowing. This is a big part of making sure your clients feel great after a visit to your barber chair.
Business Management: Being a good barber isn't just about cutting hair; it's also about running a successful business. Texas Barber College will show you how to manage and grow your own barbershop or salon.
The History of Barbering: Dive into the interesting history of barbering. You'll get to know how barbering has changed over time and appreciate the traditions that have stuck around.
Safety and Cleanliness: In today's world, keeping things clean and safe is super important. Texas Barber College will teach you the best ways to keep everything hygienic and safe for both you and your clients.
Address: 8201 S Gessner Rd, Houston, TX 77036
Phone Number: (832) 742-4457
You May Also Like: Tattoo Shops in Houston
Quality Barber College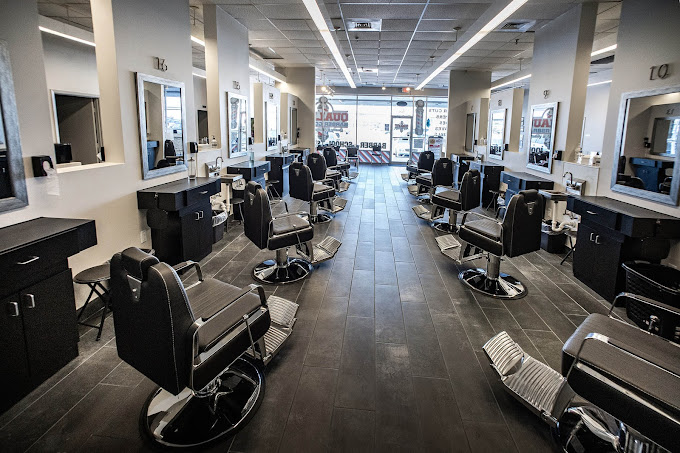 Quality Barber College stands out as one of the best places to learn the art of barbering in Houston.
Located right in the heart of the city, it welcomes students from various neighbourhoods like Alief, Fondren, Hiram Clarke, Meyerland, Missouri City, Pearland, Reliant/NRG, South Post Oak, Southwest Houston, and Sugar Land, TX.
What makes Quality Barber College special is its range of courses tailored to different stages of a barber's journey.
Whether you're just starting as a Class A Barber, switching over from cosmetology with the Cosmetology Crossover program, aiming to become a Barber Instructor, or simply wanting to brush up on your barbering skills, they've got a course that's perfect for you.
At Quality Barber College, they not only teach you the necessary barbering skills but also create a friendly and encouraging atmosphere for learning.
With experienced instructors who are passionate about what they do, Quality Barber College is an excellent choice for anyone looking to get a quality education in the world of barbering.
Address: 12363 S Main St, Houston, TX 77035
Phone Number: (713) 900-4722
Franklin Barber Institute #1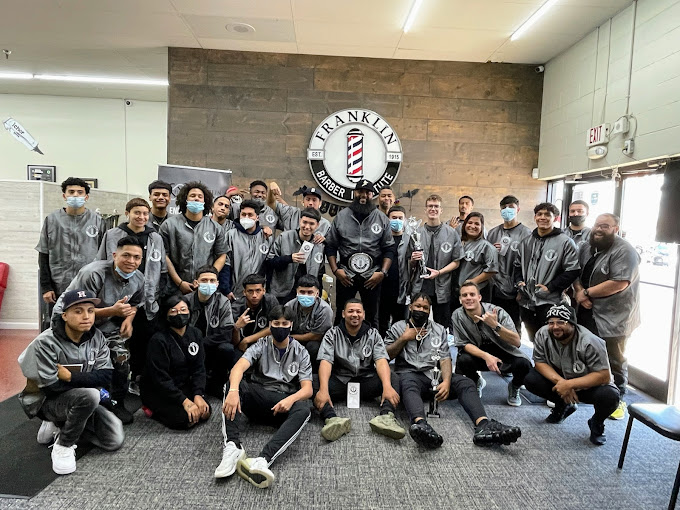 Franklin Barber Institute, the top-ranked barber school in Houston, shines as an outstanding place for barber training.
For over 107 years, this family-owned school, now led by Mr. & Mrs. Ron Jemison, Jr., has been known for its professionalism and welcoming atmosphere.
What sets Franklin Barber Institute apart is its dedication to helping students become industry leaders.
They accept veterans' benefits and offer flexible payment plans, making quality education accessible to more people.
Their experienced teachers, some of whom speak more than one language, take pride in teaching students.
Whether you want to own a barbershop, teach others, perform on stage, or become a community leader in the barber industry, Franklin Barber Institute will give you the skills you need.
One of their impressive achievements is teaching licensed cosmetologists to become barbers in just three months.
This shows their commitment to providing top-notch training quickly.
Franklin Barber Institute also gives back to the community by offering free back-to-school haircuts for 44 years.
They even received recognition from President Obama for their 100 years in business.
Their involvement with the TDLR Board and winning the 2020 Pinnacle Award show that Franklin Barber Institute is a top-notch barber school in Houston.
If you're interested in a career in barbering, check them out and start your journey to success in the field.
Address: 4745 Hwy 6 N, Houston, TX 77084
Phone Number: (832) 683-4792
Trend Barber College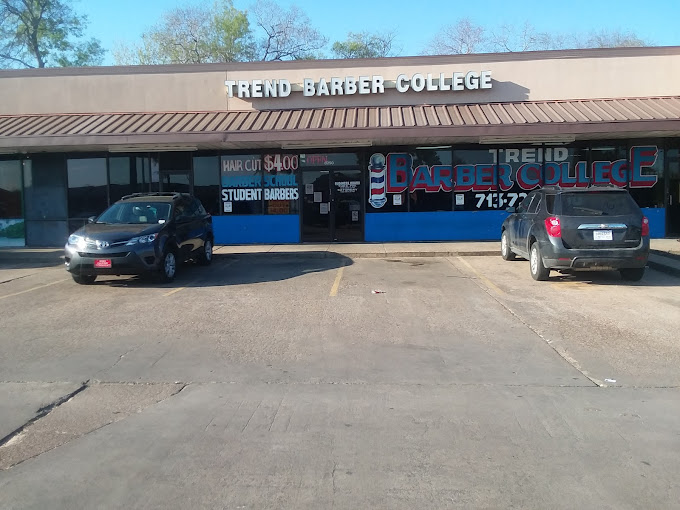 Trend Barber College is located in the southwest part of Houston, in a shopping area.
It's easy to get there with public transportation, and there's plenty of parking.
You can find fast-food restaurants nearby for quick meals.
The college has a modern facility designed for a great learning experience.
They have an office, a classroom with videos and charts, barber chairs, desks, a blackboard, and mannequins.
They also have spacious areas where students practice, with workstations, equipment sterilizers, and places to keep supplies.
They even have shampoo bowls, tables for manicures, dryers, a big waiting area, and a comfortable lounge with a fridge and microwave for breaks.
They use a time clock to keep track of students' attendance.
Trend Barber College is a great choice if you want to learn barbering in a convenient and comfortable environment in Houston.
Address: 8250 W Bellfort Blvd, Houston, TX 77071
Phone Number: (713) 721-0000
You May Also Like: Travel Agencies in Houston
Conclusion:
To sum it up, Houston has some really great places to learn how to be a barber. These top 8 barber schools in Houston will help you become a skilled barber. They have good teachers and nice facilities, and they want you to do well. So, if you want to be a barber in Houston, these schools can help you get started. Your future as a barber in Houston is bright with the help of these schools.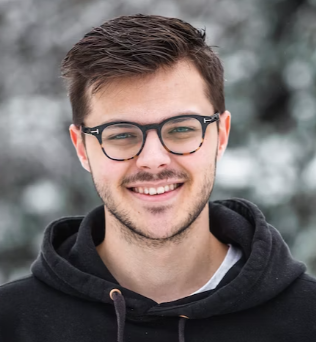 Meet Olin Berg, a passionate writer who loves to explore and share Houston's best places with the world. With a keen eye for hidden gems and a love for local culture, Olin's articles are a delightful journey through the heart of the city. Whether it's the most charming cafes, stunning parks, or vibrant neighborhoods, Olin's insights and recommendations are sure to inspire both locals and visitors alike