If you want to find the really good grocery store in Houston, Texas, this guide is here to help you.
Have you ever walked around your usual grocery store and wondered if you can buy the same things for less money somewhere else? What about different brands – do they have any?
Don't worry anymore because we've already done the tough work for you. Right below, you'll find all the important information about the 7 best grocery stores in Houston, Texas.
Top 7 Grocery Stores in Houston, Texas
Discovering the Finest Places to Shop for Groceries
In this helpful guide, we're diving into the top spots to buy your groceries in Houston. We'll explore where these stores are, when they're open, how easy they are to reach, the kind of service they provide, the prices they offer, and the variety of groceries they have.
So, let's kick off our exploration of these supermarkets and find you the perfect spot to grab all your essentials.
1. Central Market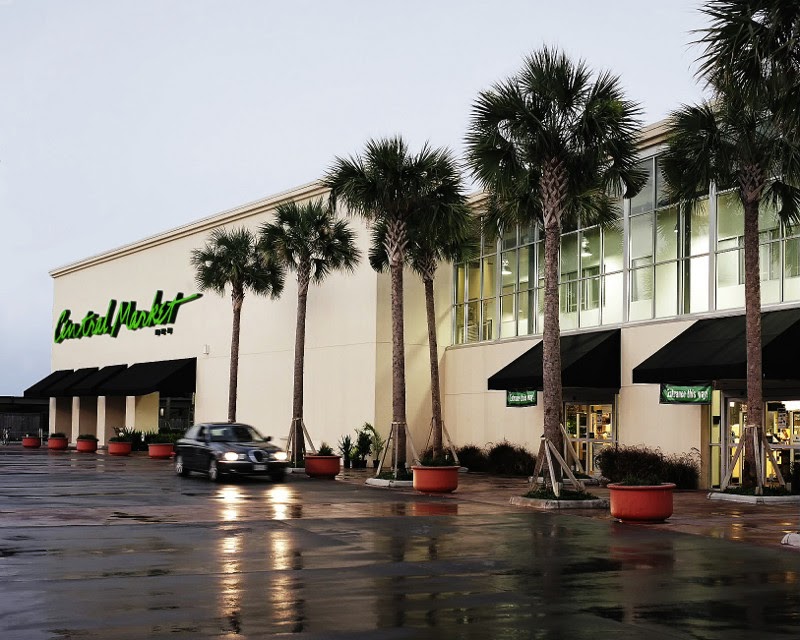 Address: 3815 Westheimer Rd, Houston, TX 77027
Website: centralmarket.com
Opening Hours: Monday- Sunday: 8 am till 10 pm
Central Market stands out as a fancy grocery store where shopping feels like a delightful outing. With its beautifully arranged sections that follow different themes, it creates a charming atmosphere.
The displays of food catch your eye, and the fruits and veggies are top-notch, often being high quality or organic. During the fall season, the fruit section becomes a real treat for the eyes.
The store's layout is well thought out, with clear arrows guiding you through each department. This design makes it easy to find what you're looking for without wandering around.
You won't have trouble finding a parking spot, and they even have an on-site cafe that serves up fresh coffee, cakes, delightful sandwiches, and incredibly fresh soups. Even if you're just browsing, it's worth stopping by for a bite.
However, it's important to note that the prices here are a bit higher compared to regular grocery stores. But they take care to ensure that their products are of good quality, like their selection of cheeses, deli meats and fish, as well as freshly prepared fruits and salads.
Keep in mind that Central Market can get pretty busy in the evenings. To enjoy a more relaxed shopping experience, it's better to visit during the earlier part of the day. The limited parking and narrow aisles make it more enjoyable when there are fewer people around.
2. Trader Joe's Houston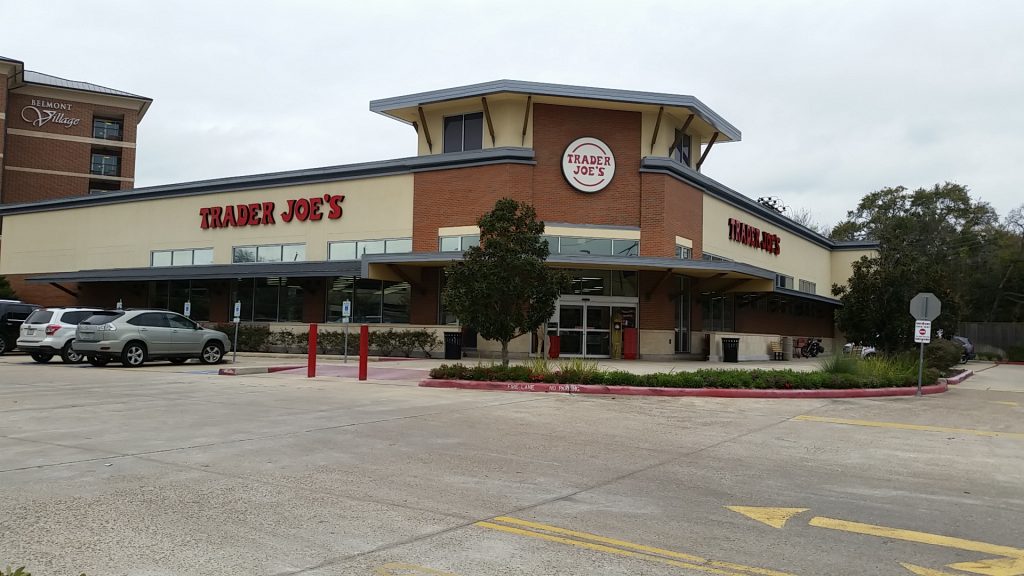 Address: 2922 S Shepherd Drive, Houston, TX 77098
Website: www.traderjoes.com
Opening Hours: Monday-Sunday: 8 am-9 am
Trader Joe's is a big grocery store that has been around since 1967, serving people across the country. They're proud of offering really good stuff for everyday needs.
What Makes Trader Joe's Special?
Trader Joe's is different from other stores. They don't have a lot of famous brand products. Instead, they have their own exciting and special things, like everyday stuff, all with the Trader Joe's label.
Quality Matters
They only put the best stuff on their shelves. Before they decide to sell something, they test it a lot to make sure it's great. This makes them stand out.
Fair and Equal
Trader Joe's believes in fairness. They don't do special deals, discounts, or coupons. They want everyone to get the same good value all the time.
Friendly and Fun
The people who work there are really nice and helpful. They want your shopping to be enjoyable.
A Store with Personality
When you go inside, you'll see cool signs and labels everywhere. It's like everything has its own funny theme. Being in the store feels warm and welcoming, which makes shopping fun.
Lots of Choices
You can buy all sorts of things here, from food to flowers and more. Each thing they sell is special in its own way. Some things might seem a bit expensive at first, but that's because they're really good and not very common.
Also Check: Top 10 Tattoo Shops in Houston, TX
3. H-E-B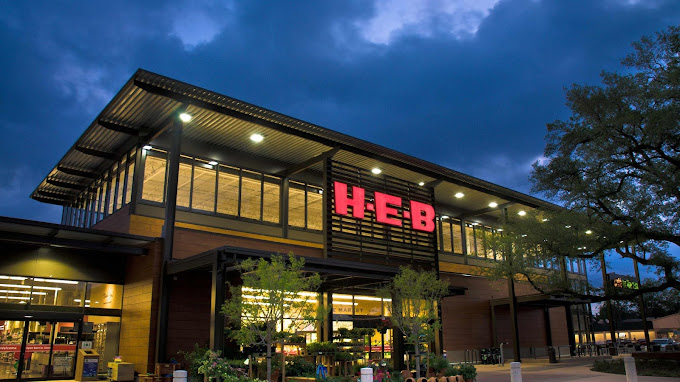 Address: 1701 West Alabama St, Houston, TX 77098-2807
Website: https://www.heb.com/
Opening Hours: Monday-Sunday: 6 am-11 pm
H-E-B, which stands for "Here Everything's Better," is a place to go when you need pretty much anything. They get their stuff from local makers and from all around the world. People really like it for good reasons.
Pharmacy and More
You can pick up your medicine here because they have a pharmacy right in the store. Just check the website for pharmacy hours, as they might be different from the main store.
Easy Ways to Shop
You can pick up your stuff without even getting out of your car. They'll bring it to you, or they can deliver it to your home. That's really handy for everyone.
Lots to Explore Inside
Inside the store, you'll find a meat market, a place with lots of cheeses, a spot for makeup and beauty stuff, a place to buy flowers, a bakery for fresh bread, a place with seafood, and fresh fruits and veggies. They even have a place to charge electric vehicles and machines where you can check out your items yourself. They've got everything in one spot to make shopping easy.
Great Seafood and Drinks
If you like seafood, you're in for a treat. They have things like fish from different places and even already prepared seafood. And if you're looking for drinks, they have a huge selection. Whatever you're celebrating, they probably have the right drink, and it won't cost too much. The only problem is, you might end up buying more things than you planned because they have so much cool stuff.
4. 99 Ranch Market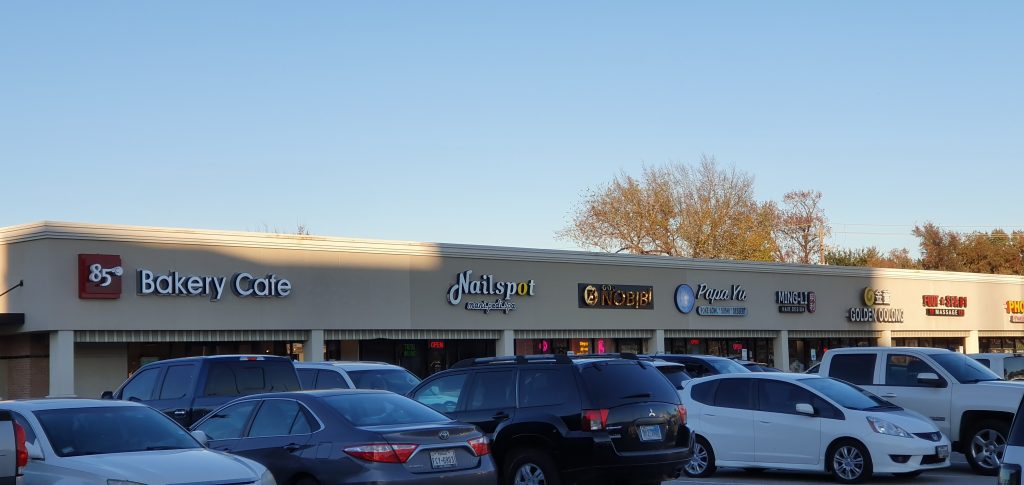 Address: 1005 Blalock Rd, Houston, TX 77055
Website: https://www.99ranch.com/
Opening Hours: Sunday-Thursday: 9 am-9 pm, Friday-Saturday: 8 am-9 pm
Back in 1984, the journey of 99 Ranch Market began, making it a well-established grocery business. The owner saw something missing in regular American grocery stores. So, they decided to create a store that had a special Asian touch. This brought the real taste of Asian cooking to local communities.
Exploring the Store
When you step into the store, you'll find a whole bunch of choices waiting for you. There's a place for seafood, a spot for fresh meat, a bakery that serves piping hot goodies straight out of the oven, fresh fruits and veggies, and even a café inside.
Easy Deli Service
They've got a cool way to get deli food. You can call ahead and order, and then while you do your shopping, they'll get your meal ready. So when you're done, you can just pick it up and go. They offer tasty dishes like sweet and sour pork ribs, fried noodles, roast duck, and chicken wings.
Good Deals
The prices here are pretty affordable, so it's great for shopping without spending too much. Just remember, this is an Asian market, so it's a bit different from your regular weekly shopping spot. It's all about experiencing new flavors and ingredients.
Also Check: Top 6 CrossFit Gyms in Houston, Texas
5. Sprouts Farmers Market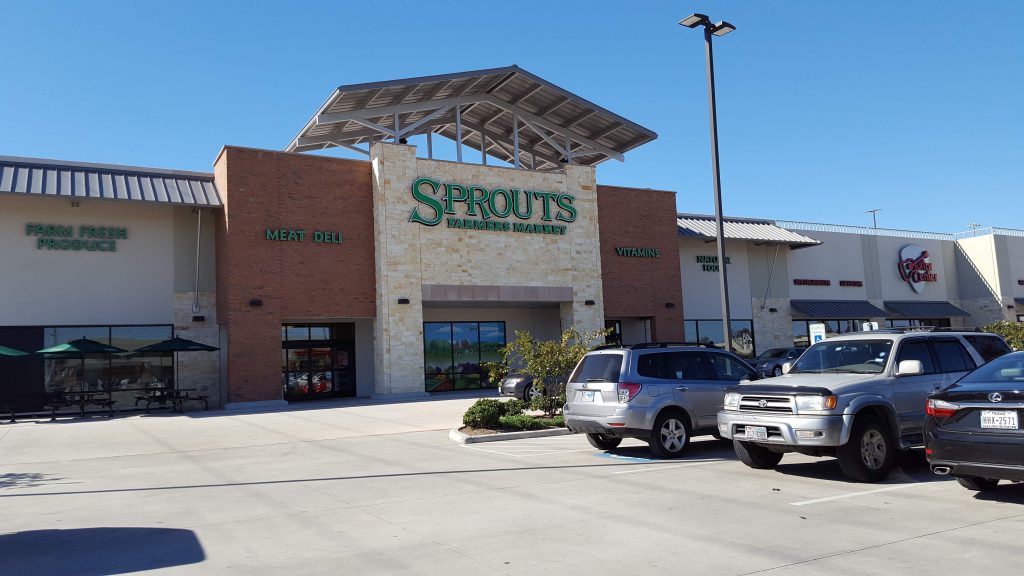 Address: 195 Yale St, Houston, TX 77007
Website: https://www.sprouts.com/store/tx/houston/the-heights/
Opening Hours: Monday-Sunday: 7 am-10 am
When it comes to grocery shopping, Sprouts Farmers Market is like no other. There's so much happening that it's hard to pick just a few things to talk about. The best way to understand it all is to go and see it for yourself.
Loads of Choices
You'll find a huge range of things here. There's so much that you might feel a bit overwhelmed. If you're in a hurry, this might not be the best place to visit.
What's Inside?
They've got a bunch of sections in the main part of the store. There's a deli, a place with fresh meat, seafood, baked goods, dairy stuff, alcohol, fresh fruits and veggies, vitamins and things for your body, and frozen foods. They even have a place where you can buy things in bulk, like spices, dried fruits, nuts, beans, and grains.
Better Quality, but a Bit Pricier
Everything they sell is organic and comes from sources that care about the environment. Yes, that might mean the prices are a little higher than what you're used to in your regular store, but you can really taste the difference in quality.
Fun Shopping Experience
Being inside the store is pretty cool. They've put up fun signs in the aisles that might make you smile and enjoy your shopping even more.
Easy Online Shopping
You can also buy things from them online. They make it really simple to find what you need based on your lifestyle. Whether you're a vegetarian, need gluten-free stuff, or follow a keto diet, they've got you covered.
Special Extras
Apart from all the stuff we mentioned, they also do catering for events. If you've got something coming up, you should definitely get in touch with them. The locals really like what they offer.
6. Phoenicia Speciality Foods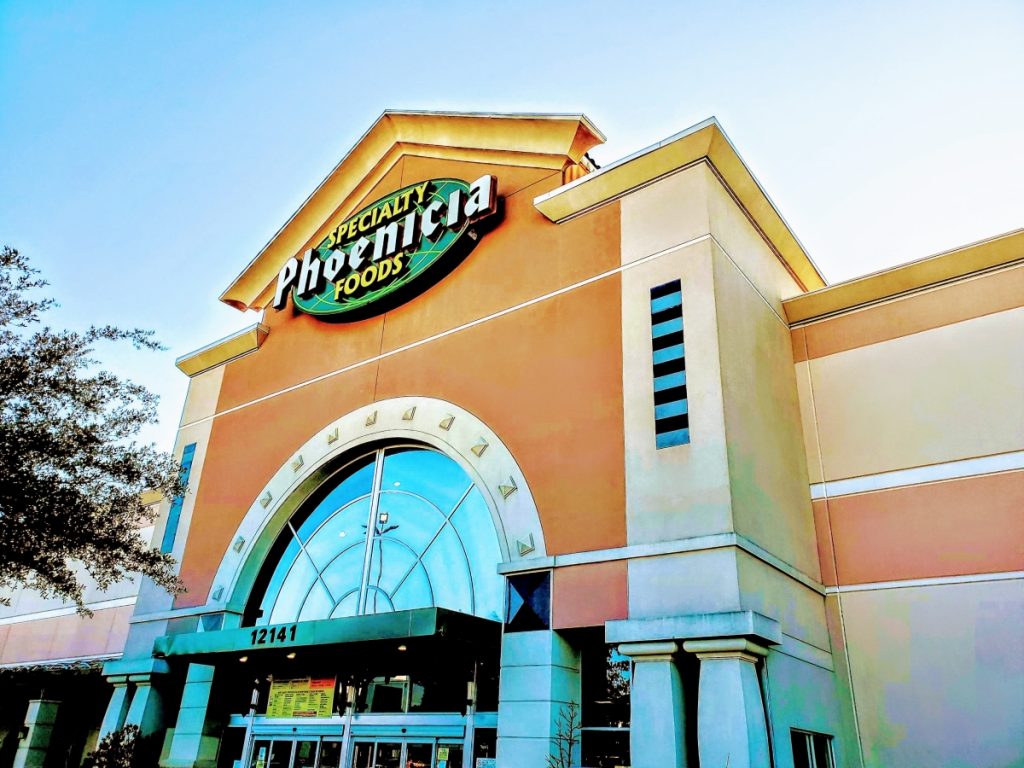 Address: 1001 Austin Street, Houston, TX 77010
Website: https://phoeniciafoods.com/locations/downtown-market/
Opening Hours: Monday-Wednesday: 9 am – 7:30 am, Thursday – Saturday: 9 am – 8 pm Sunday: 9 am – 6 pm
Phoenicia Specialty Foods is a special market right downtown. It's like a fancy store where you can get everything you need for your home.
Elevate Your Shopping
When you come here, your usual weekly shopping feels more special. That's because everything they have is really good quality. They've got fresh meat, seafood, special coffees, amazing bread, unique wines, top-notch beers, and even pizzas that taste like they're from a small bakery.
More Than Just Shopping
They're not just a store. They also have a cool place to eat and hang out. You can listen to live music, see art, and enjoy family-friendly events. They make special meals for brunch on the weekends, have a steak night every week, and offer some really good drinks. This makes the place a hit with both locals and visitors.
Easy Shopping Options
You don't even have to go inside to shop. They'll bring your stuff to your car or even to your home. And if you've got an event, they can cater it too. So, everyone who loves good food can enjoy this.
Parking and Timing
There's plenty of space to park your car. But remember, lots of people come here, so if you want a more peaceful visit, weekday afternoons are probably the best time to come.
Also Check: 7 Best Perfume Stores in Houston, TX
7. The Kroger Co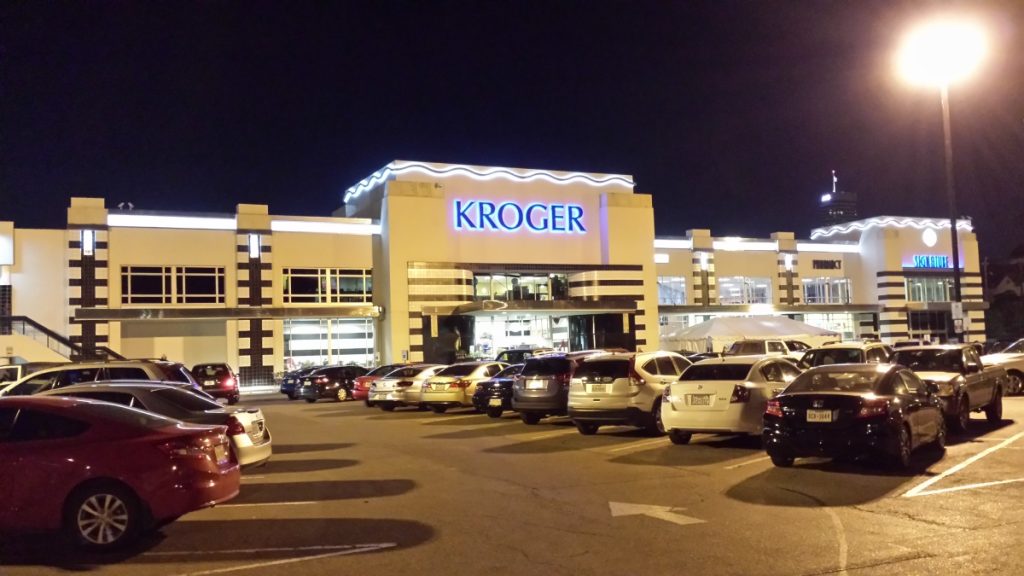 Address: 9919 Westheimer Rd, Houston, TX 77042
Website: https://www.kroger.com/stores/details/034/00363
Opening Hours: Monday – Sunday: 6 am – 11 pm
Kroger is one of the biggest grocery stores out there, and they have a bunch of things to offer.
Innovative Shopping
They've got something really cool – a drone delivery service. It's a new way to shop where a drone brings you what you need. They started doing this in 2020. This makes shopping super easy because you can get anything you want, no matter where you are.
Caring for the Community
Kroger cares about the community and the economy. You can learn more about their plans and purpose on their website.
Impressive Grocery Range
When we looked at what Kroger had in their grocery section, we were impressed.
Beyond the Basics
Of course, they have the usual stuff like a bakery, seafood, flowers, and drinks. But they've got even more. They have a place with olives, a pharmacy where you can drive up, sushi, Starbucks coffee, makeup, special deli meats, tortillas, and even a service where you can rent DVDs.
Lots of Extras
You can also fill up your car with fuel, take out money, and more.
Friendly on the Wallet
The good thing is, they're not too expensive. Most things are affordable. They also have deals like special prices each week and coupons. So, it's a good idea to keep up with them to make sure you don't miss out on any good deals.
Conclusion: Houston's Best Grocery Adventure
In this guide, we've explored Houston's top grocery stores, each offering unique experiences. From the charm of Central Market to the innovation of Kroger's drone delivery, there's something for everyone. Trader Joe's, H-E-B, 99 Ranch Market, Sprouts Farmers Market, and Phoenicia Specialty Foods provide diverse options to meet your needs. Whether it's quality, variety, convenience, or a mix of all, these stores make Houston's best grocery shopping a delightful journey.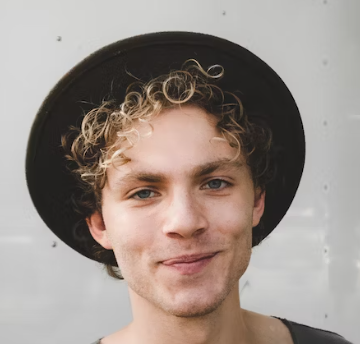 Meet Jake Thomas, an enthusiastic explorer and dedicated writer who loves sharing stories about the wonderful places in Houston. Jake's curiosity knows no bounds, and he enjoys discovering the special things that make Houston unique and exciting.