If you're someone who loves tasty food and lives in Houston, we've got a treat for you! We're on a mission to find the 8 tastiest oxtail dishes in this city. Oxtail is a meaty delight that's become super popular, and Houston knows how to make it shine. From classic Southern-style comfort food to international flavors, we're going to explore some awesome places where you can enjoy mouthwatering oxtails. Get ready for a delicious adventure for your taste buds right here in Houston!
Cool Runnings Jamaican Grill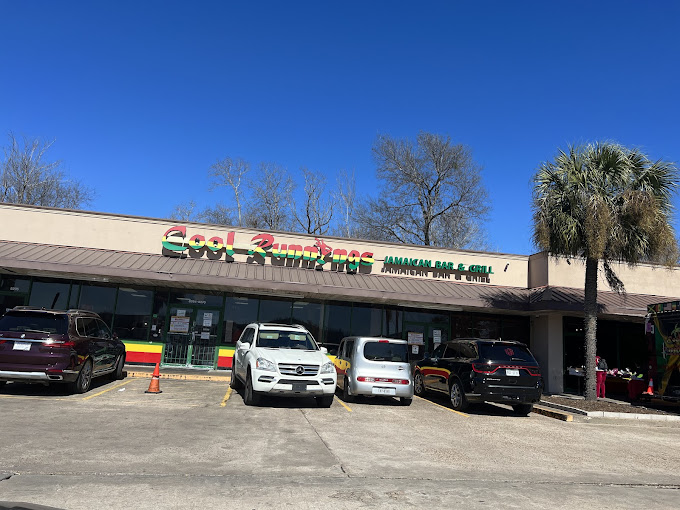 In the heart of Houston, you'll find Cool Runnings Jamaican Grill, a fun place to eat with the flavors of Jamaica and the Caribbean.
This restaurant is like a little piece of the islands right in the city.
Delicious Caribbean Food
Cool Runnings Jamaican Grill is famous for its Caribbean food, especially its special oxtail dish.
If you love oxtail, you'll absolutely love the oxtail they serve here.
It's cooked slowly, so it's really tender and bursting with yummy flavors.
Charlene Wetherill says, "You have to try the oxtail! It's so good:)"
But the oxtail isn't the only tasty thing on the menu.
They also make fantastic jerk chicken and beef patties that are full of spice and flavor.
Richard Noble says they have the best food in Houston.
Fun Atmosphere
This restaurant isn't just about the food; it's also about having a great time.
Cool Runnings Jamaican Grill has a lively and friendly vibe that makes you feel like you're on vacation.
Whether you're sipping a tropical drink or eating some sizzling jerk chicken, you'll feel like you're in the Caribbean.
Address: 8270 W Bellfort Ave., Houston, TX 77071
Phone Number: (713) 777-1566
Mikki's Soulfood Cafe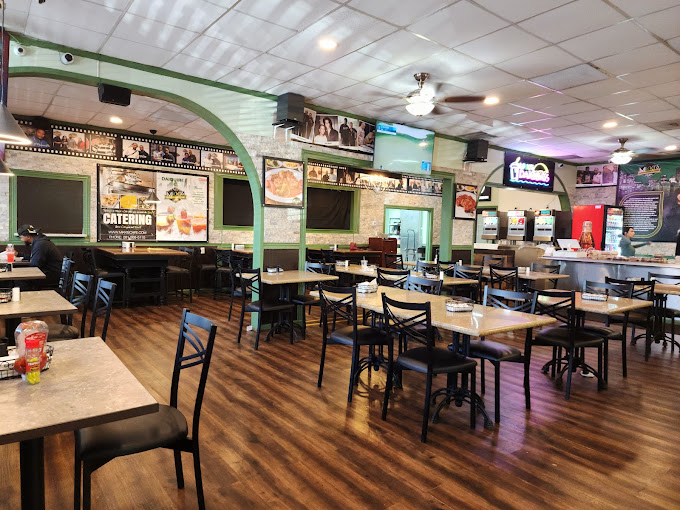 If you're in Houston and on the hunt for fantastic oxtails, look no further than Mikki's Soulfood Cafe.
This cozy restaurant might not be fancy, but it sure knows how to dish up some tasty Southern comfort food.
Let's dive into what makes Mikki's Soulfood Cafe a top pick for oxtail lovers in the city.
Homemade Goodness Every Day
Mikki's Soulfood Cafe serves up daily specials that are like a warm hug from the South.
These specials include soul food classics like stews, yummy sides, and mouthwatering cornbread.
Everything is made with love, just like Grandma used to do.
A Clean and Friendly Place
When you step into Mikki's Soulfood Cafe, you'll notice it's a neat and friendly spot.
The dining area is clean and cozy, making you feel right at home.
The staff takes pride in making sure you have a great meal in a pleasant environment.
A Menu Packed with Flavor
Mikki's Soulfood Cafe offers a menu that's bursting with flavor.
Whether you're into oxtails, cabbage, black-eyed peas or meatloaf, collard greens, and green beans like the reviewer mentioned, you won't leave hungry.
The menu has something for everyone, whether you're a soul food pro or just looking to try something new.
Address: 10500 W Bellfort Ave. #100, Houston, TX 77031
Phone Number: (281) 568-5115
You may Also Like: Best Colombian Restaurants in Houston
Jamaica Pon Di Road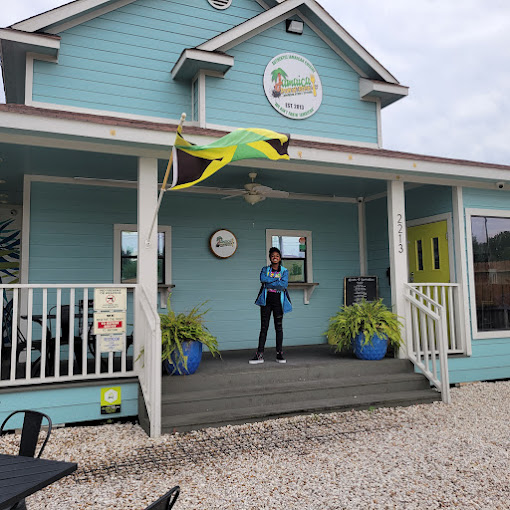 "Jamaica Pon Di Road" is a cool Jamaican restaurant in Houston that offers lots of tasty stuff. You can go there for lunch, dinner, or even brunch. They also have a food truck and can cater your parties.
Different Foods for Different Times
This place is neat because you can sit at the bar or outside when the weather is nice. They have yummy food, like oxtails with Mac & Cheese and rice and peas. You can also get curry chicken with the same sides. Everything tastes great.
Feels Like Home
People say that the mac and cheese there reminds them of home. That means it's really good and comforting.
Friendly People
The folks who work there are nice and patient. They'll help you pick what to eat and make you feel welcome.
Tasty Drinks
You should try their non-rum punch. People love it because it's super tasty and refreshing.
Address: 2213 N Victory Dr, Houston, TX 77088
Phone Number: (832) 328-5220
Reggae Hut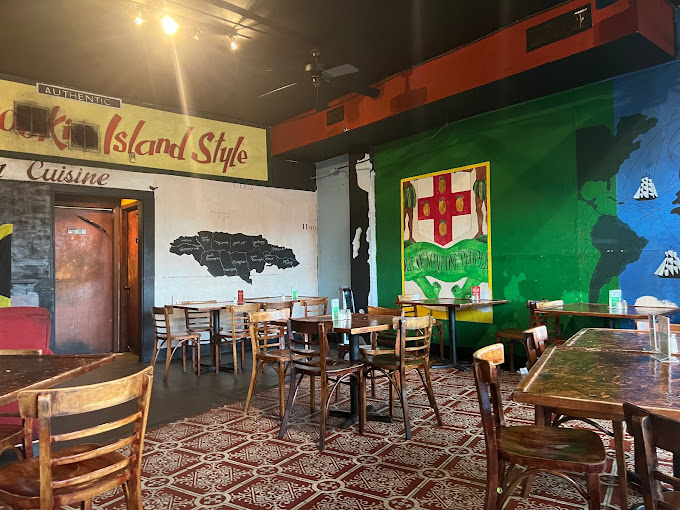 In the middle of Houston, you'll find Reggae Hut, a restaurant that brings the delicious flavors of the Caribbean to your plate.
It's a bright and welcoming place with a modern look, and it's become a favorite for people who want to enjoy Caribbean food.
Caribbean Food Adventure
When you come to Reggae Hut, you're in for a tasty adventure through Caribbean cuisine.
They have a menu full of great options, like meat-filled pastries and spicy jerk chicken.
But what makes Reggae Hut special and puts it on our list of the "5 Best Oxtails in Houston" is their amazing oxtail dish.
You get a big helping of tender oxtail served with mixed vegetables and rice and peas – a classic Caribbean combo.
This dish shows that Reggae Hut really knows how to make an authentic and satisfying meal.
The Oxtail Experience
One person who recently visited Reggae Hut shared their experience.
They had originally planned to have brunch somewhere else but ended up at Reggae Hut and were very happy about it.
They were surprised by how much food they got – so much that they had leftovers for later.
They ordered the oxtail with mixed vegetables and rice and peas and loved it.
They mentioned that the oxtail tasted just like it should, even though they wished it was a bit spicier.
Overall, they really enjoyed their meal and recommended Reggae Hut to others.
A Safe and Friendly Place
Reggae Hut takes safety seriously. They make sure that people keep a safe distance from each other, and that everyone wears face masks.
The staff also wears gloves to make sure everything stays clean and safe. It's a place where you can feel good about dining.
Address: 4814 Almeda Rd, Houston, TX 77004
Phone: (713) 520-7171
You May Also Like: Halal Steakhouses in Houston
Helen's Kitchen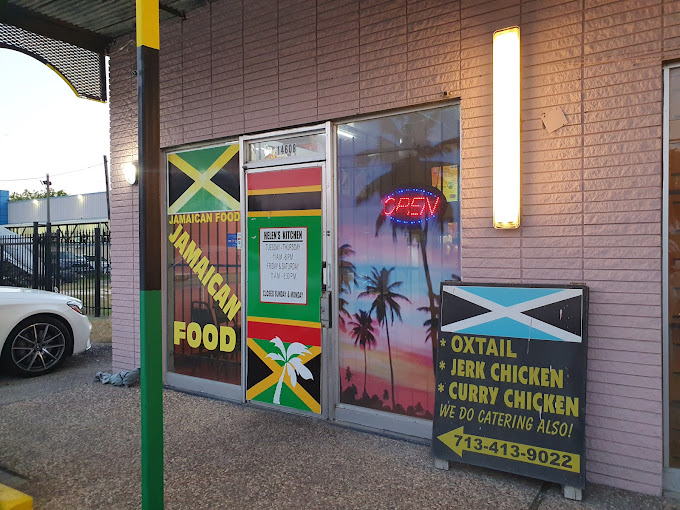 Helen's Kitchen in Houston is like a treasure chest of Jamaican flavors right here in the United States. People all around Houston love it, and it's easy to see why – they've got a super high rating of 4.7 out of 5 on Yelp!
When you go to Helen's Kitchen, get ready for a taste adventure. They make some of the tastiest Jamaican dishes you'll find anywhere. One of their best dishes is the combo plate, which is a big hit with their customers. It comes with yummy curry chicken, juicy oxtails, tasty peas and rice, and flavorful cabbage. It's a real crowd-pleaser, and folks can't get enough of it.
But the goodness doesn't stop there. They even give you extra plantains to make your meal even better. Whether you're a Jamaican food pro or just trying it for the first time, Helen's Kitchen will give you a taste of Jamaica right in the heart of Houston.
So, if you're up for the tastiest Jamaican food in Houston, you've got to check out Helen's Kitchen. It's the place to go for authentic Jamaican flavors that will make your taste buds dance with joy.
Address: 14608 S Post Oak Rd, Houston, TX 77045
Phone Number: (713) 413-9022
Conclusion:
we've explored Houston's food scene to discover the top 5 places where you can enjoy delicious oxtail dishes. These spots offer a range of flavors and styles, showcasing the city's diverse food culture. Whether you prefer classic Caribbean tastes, Southern comfort food, or a mix of different influences, these choices have something for everyone. So, when you're in Houston and craving oxtail, consider visiting these places to experience some of the city's best oxtail dishes.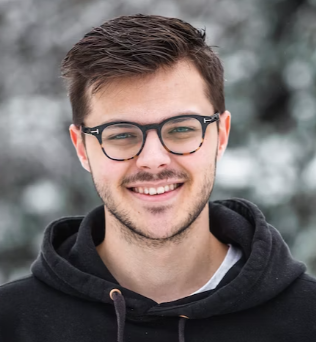 Meet Olin Berg, a passionate writer who loves to explore and share Houston's best places with the world. With a keen eye for hidden gems and a love for local culture, Olin's articles are a delightful journey through the heart of the city. Whether it's the most charming cafes, stunning parks, or vibrant neighborhoods, Olin's insights and recommendations are sure to inspire both locals and visitors alike