Houston has some really cute stores.
If you love adorable stuff like cute accessories, soft stuffed animals, and cool pens and paper, you're in luck.
We've got a list of the 5 best Kawaii stores in Houston.
These stores bring the cuteness of Japan right here to Texas.
So, if you're excited to explore a world of cute things, let's check out Houston's best kawaii shops together.
Moshi Moshi Gifts & Stationery Co.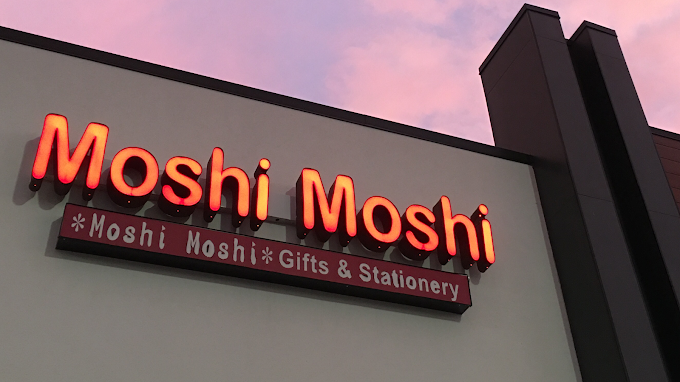 Moshi Moshi Gifts & Stationery Co. is a lovely local shop in Houston, Texas, and it's been here since 1995. This store is all about cute and charming stuff.
When you step inside Moshi Moshi Gifts, you'll feel like you've entered a magical world of cuteness. If you love stationery, they have pens, pencils, erasers, notebooks, stickers, and special tapes – all super cute!
But there's more to discover. Moshi Moshi Gifts is also a place for cute gifts and cuddly toys. If you're into anime, they have figures, posters, keychains, and lanyards with your favorite characters.
If you adore Sanrio characters like Hello Kitty, My Melody, Kuromi, Cinnamoroll, or Pompompurin, you'll find lots of things with them on. And if you're a fan of San-X characters like Rilakkuma or Summiko Gurashi, you're in for a treat too.
They also have stylish stuff from Loungefly and Tokidoki, and even air fresheners for your car that look cute!
To keep you updated on all the new things they get, you can follow them on Instagram and Facebook – just look for @MoshiMoshiGifts.
When you visit Moshi Moshi Gifts, you're not just shopping; you're having a fun experience that will make you smile. This small local store is full of warmth, and everything they have is adorable.
Address: 9188 Bellaire Blvd Suite T, Houston, TX 77036
Phone Number: (713) 808-9416
Daiso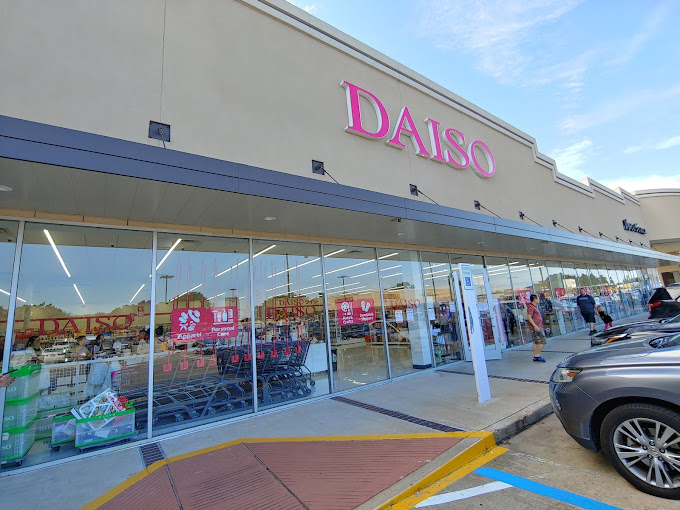 Right in the middle of Houston, there's a special place called Daiso. It's not your usual store; it's like stepping into a world of all things cute and charming. Daiso has its roots in Japan but has won over the hearts of folks in the USA, including Houston.
A Treasure Trove of Cuteness:
Daiso is a store where everything is cute. You'll discover adorable stuff like stuffed animals, pens, dishes, and makeup – all in one place. It's a place where cuteness takes center stage.
A Bit of Japan in Houston:
What makes Daiso unique is that it brings a piece of Japan to Houston. When you walk through its aisles, you'll find things that remind you of Japan, from traditional designs to the latest cute trends.
Affordable and Good Quality:
At Daiso, you can buy cute things without spending too much money. It's a store where you get good stuff at a fair price. You can shop here without worrying about your wallet.
Address: 11151 Westheimer Rd, Houston, TX 77042
Phone Number: (832) 581-3637
You May Also Like: Best Grocery Stores in Houston
L P Trading Inc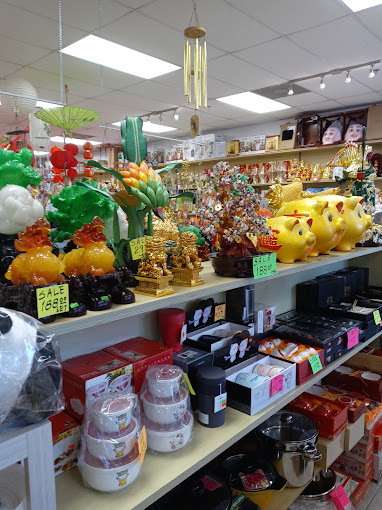 L P Trading Inc is one of the best Kawaii stores in Houston, Texas. This cute gift shop is a lovely place to visit.
When you enter L P Trading Inc, you'll find a world of adorable things. It's perfect if you love cute stuff. They have a lot of items to choose from – like soft toys, colorful pens, pretty jewellery, and cute things for your home.
What's cool about L P Trading Inc is that they have real Japanese brands and characters. That means you're getting the real deal when you buy something here. It's a great place to find a special gift or to make your own life a bit cuter.
The people who work at L P Trading Inc are nice and helpful. They can help you find what you're looking for or suggest things you might like. The store is cozy and comfy, so you'll enjoy looking around and finding cute things you didn't even know you wanted.
If you like cute stuff, you should check out L P Trading Inc in Houston. It's a fun store that will make you smile.
Address: 9889 Bellaire Blvd #215, Houston, TX 77036
Phone Number: (713) 995-9138
Violet Kpop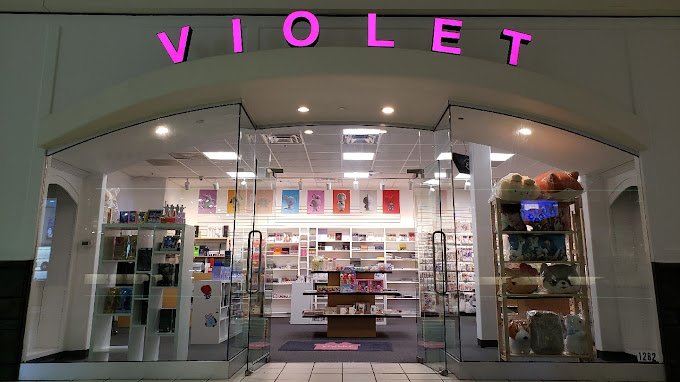 In Houston, there's this awesome store called Violet Kpop that mixes K-Pop and cute Japanese things. If you're into that, you've got to check it out!
K-Pop Heaven:
Violet K-pop is a treasure trove for K-Pop fans. They've got posters, albums, clothes, and more with your favorite K-Pop stars. If you're a fan, it's like a dream come true.
Cuddly Japanese Friends:
But wait, there's more! They also have these adorable Japanese stuffed animals. They're super soft and cuddly. Whether you like famous characters like Hello Kitty or something else, you'll find a cute buddy here.
Perfect Gifts:
Need a cool gift? Violet Kpop has you covered. They've got all sorts of neat stuff that makes great presents. Whether it's for a K-Pop fan or someone who just loves cute things, you'll find something awesome.
Real Deals:
You can trust what you buy here. They make sure all their K-Pop and Japanese stuff is the real deal. You won't get any fakes.
Cuteness Overload:
When you step into Violet Kpop, get ready for cuteness everywhere. The store is like a cute wonderland. Even the way they set up the store is cute. It's not just shopping; it's a cute adventure.
Address: 1658 Willowbrook Mall, Houston, TX 77070
Phone Number: (346) 318-4529
You May Also Like: Yarn Stores in Houston
Japan House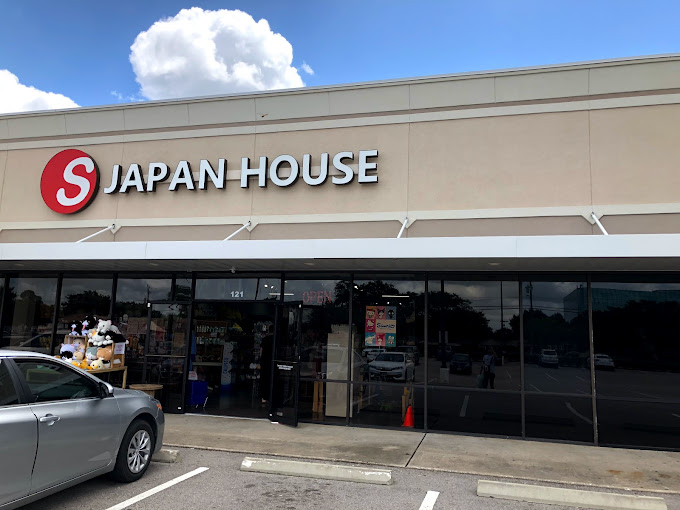 Japan House is a wonderful shop in Houston that's all about Japan. They have lots of cool stuff from Japan that you can buy.
You can find Japanese makeup and skincare things here. They also have pretty dishes and kitchen tools from Japan, so if you like cooking, it's a great place to visit.
Your home can get a touch of Japanese style too, with things like decorations and useful stuff for your house.
If you love stationery, they have nice Japanese pens and notebooks. And for fans of Japanese cartoons and characters, there are lots of things with your favorite characters on them.
In a nutshell, Japan House is a store where you can discover and buy many interesting things from Japan. It's like a little piece of Japan in Houston!
Address: 1801 S Dairy Ashford Rd Unit 121, Houston, TX 77077
Phone Number: (281) 497-8561
Conclusion:
Houston has some really great Kawaii stores that are perfect for people who love cute and charming things. These top five stores have a lot of different adorable stuff, like soft toys and fun stationery. It doesn't matter if you really like collecting these things or just want to add some cuteness to your life, these stores have what you need. Going to these stores is not just shopping, it's like going on an adventure into a world of imagination and creativity. So, if you live here or are visiting, make sure to go check out these awesome stores and add some kawaii magic to your day.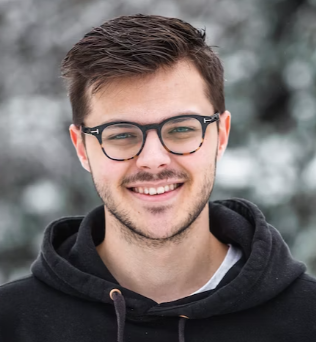 Meet Olin Berg, a passionate writer who loves to explore and share Houston's best places with the world. With a keen eye for hidden gems and a love for local culture, Olin's articles are a delightful journey through the heart of the city. Whether it's the most charming cafes, stunning parks, or vibrant neighborhoods, Olin's insights and recommendations are sure to inspire both locals and visitors alike