Houston is known for its diverse food scene, and if you're curious about trying delicious Colombian dishes, you're in for a treat.
This article is your guide to the top four Colombian restaurants in Houston.
Get ready to enjoy the amazing smells of grilled meats and the cozy feeling of classic Colombian stews.
These restaurants really capture the tasty heart of Colombia's food.
Whether you're already a fan of Colombian cuisine or just want to explore something new, these places will give you a memorable and real taste of Colombia, as if you were in Bogotá or Cartagena.
Mi Pueblito Restaurant
Established in the year 2000, Mi Pueblito Restaurant stands out as a top Colombian dining spot in Houston, TX. Its mission is clear: share the goodness of Colombian cuisine in the United States. By blending unique ingredients with authentic recipes, the food here boasts a special and delicious flavor. The restaurant's friendly service and fantastic dishes proudly offer a glimpse into the wonders of Colombia.
What makes Mi Pueblito Restaurant special is the careful attention given to each dish. The menu is like a colorful tapestry of Colombian flavors from all across the country. They serve up coastal seafood dishes full of warmth, as well as bold and spicy Andean dishes that wake up your taste buds.
More than just the food, the friendly service adds to the Mi Pueblito experience. The staff is not only helpful in picking dishes but also makes you feel right at home. Their warm and kind nature makes dining here even more enjoyable.
Mi Pueblito's secret lies in keeping traditional Colombian recipes alive. They cook each dish with care, blending the old and the new. This creates a delightful mix of flavors that remind you of the past while giving you something new to love.
When you step into Mi Pueblito Restaurant, you're not just going to eat – you're going on a journey to Colombia's regions through your taste buds. It's a place where Colombian cooking traditions are preserved and celebrated. Whether you miss flavors from back home or you're curious about trying something different, Mi Pueblito Restaurant offers a taste of Colombia that you won't forget.
Address: 9425 Richmond Ave., Houston, TX 77063
Phone Number: (713) 334-4594
Parrilla Colombiana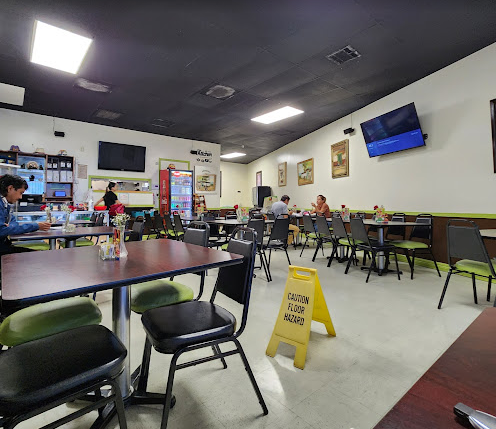 Parrilla Colombiana is a cozy Colombian restaurant in Houston, Texas that has won over people who love delicious Colombian food.
The place might seem simple, but it's very welcoming and makes you feel at home.
Inside, it's like you're in Colombia, with great smells coming from the kitchen.
What makes Parrilla Colombiana special is the yummy empanadas and arepas they serve.
Empanadas are like pockets of tasty fillings wrapped in a crispy shell.
Arepas are soft and comforting, like bread but made with corn.
Every bite takes you on a trip to Colombia's food streets.
But there's more than just that!
The menu at Parrilla Colombiana has lots of other tasty Colombian dishes.
Imagine a big plate with rice, beans, plantains, and chorizo – that's bandeja paisa.
Then there's sancocho, a rich soup with amazing flavors.
These dishes are like a hug from Colombia.
Address: 6053 Bissonnet St, Houston, TX 77081
Phone Number: (713) 666-0330
La Fogata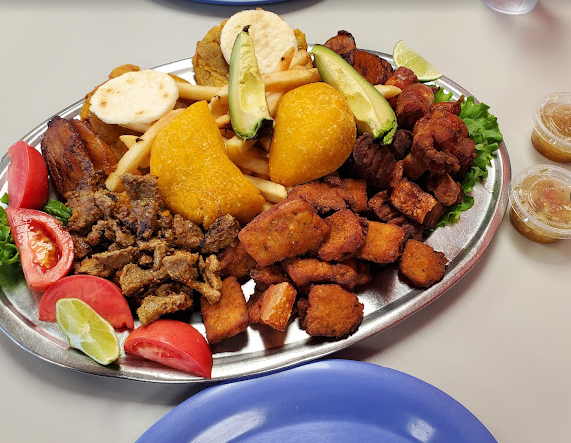 Tucked away in Houston, Texas, is a special place called "La Fogata."
This cozy restaurant brings the flavors of Colombia to life, giving you a chance to enjoy delicious Colombian food in a warm and comfortable setting.
A Welcoming Atmosphere:
Imagine walking into La Fogata and feeling like you're entering a friend's cozy home.
The restaurant is decorated with earthy colors, beautiful art, and wooden touches that make you feel relaxed.
The soft lighting adds a romantic touch, making it perfect for a special meal.
Delicious Colombian Dishes:
La Fogata's menu is like a passport to Colombia's food scene.
It offers a variety of dishes that show off the yummy flavors of the country.
Big Colombian Meal:
One of the most popular dishes is the "Bandeja Paisa."
It's like a big, hearty meal on one plate.
You get tasty grilled meats, a fried egg, beans, rice, arepa (a kind of bread), and avocado.
Each bite is a mix of different tastes that make you feel like you're in Colombia.
Tasty Arepas:
Another yummy choice is the "arepas."
These are like corn patties that come in different forms.
You can have them with cheese, chorizo (sausage), or other tasty things on top.
They're a must-try if you want a true Colombian experience.
Crunchy Empanadas:
Don't miss the "empanadas."
They're like crispy pockets filled with good stuff.
Some have beef inside, while others have chicken.
These are like a taste of Colombian street food, right at your table.
Seafood Treats:
Even though Colombia is famous for meaty dishes, La Fogata surprises you with delicious seafood.
They make dishes like ceviche, which is fish cooked with coconut, and grilled fish that taste amazing.
Yummy Desserts:
After your meal, you can enjoy Colombian desserts.
Try the "tres leches" cake, which is really creamy, or the "flan," a sweet caramel treat.
These desserts show off the sweet side of Colombia's food.
Friendly and Traditional:
What makes La Fogata special isn't just the tasty food.
The people who work there are friendly and want to share their Colombian culture with you.
They make you feel like you're part of their big family.
If you want to experience the flavors of Colombia while in Houston, La Fogata is the place to be.
Its comfy vibe, tasty food, and warm service bring the heart of Colombia right to your table.
Address: 11630 Southwest Fwy, Houston, TX 77031
Phone Number: (281) 575-8736
La Sazon Colombiana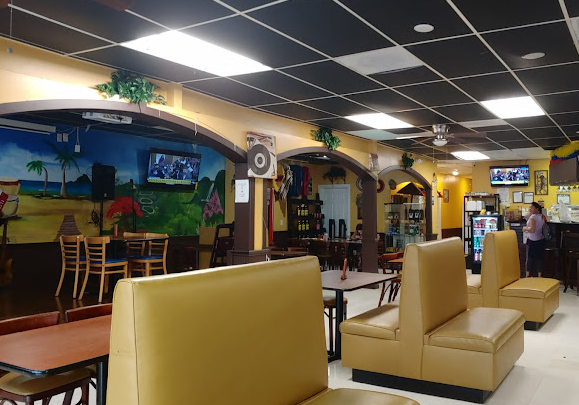 Discover the delightful "La Sazon Colombiana" restaurant, a top Colombian dining spot right here in Houston, TX.
Whether it's breakfast, lunch, or dinner, this place offers a taste of real Colombian cuisine that's sure to please.
No matter when you visit, "La Sazon Colombiana" has something yummy for you.
They serve up big portions, perfect for sharing with your family and friends.
Whether you're having a meal with your coworkers, enjoying time with your loved ones, or celebrating a special occasion like a birthday, their wide-ranging menu fits the bill.
"La Sazon Colombiana" isn't just about food – it's about bringing people together.
Their meals are meant to be enjoyed as a group, just like Colombian traditions.
The atmosphere is cozy and inviting, making it a fantastic choice for any gathering.
Whether you're sharing a big plate of bandeja paisa, a famous Colombian dish with lots of tasty ingredients, or enjoying crispy empanadas, you're in for a treat that's full of culture and history.
Address: 13102 Veterans Memorial Dr, Houston, TX 77014
Phone Number: (281) 820-5494
Conclusion:
In Houston, Texas, where many different kinds of food can be found, Colombian restaurants really shine. These restaurants make Colombian food that tastes just like it does in Colombia. They cook things like empanadas that smell amazing and bandeja paisa that's really filling. If you want to remember good times or try new and tasty foods, these Colombian restaurants in Houston are the best. They give you a special chance to enjoy the delicious flavors and culture of Colombia.
You May Also Like:
Best Tiramisu in Houston
Best Fried Rice in Houston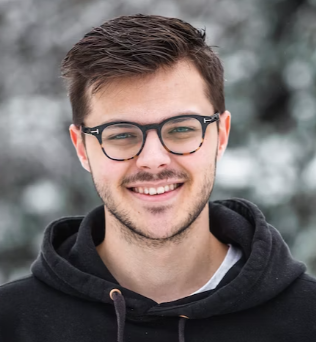 Meet Olin Berg, a passionate writer who loves to explore and share Houston's best places with the world. With a keen eye for hidden gems and a love for local culture, Olin's articles are a delightful journey through the heart of the city. Whether it's the most charming cafes, stunning parks, or vibrant neighborhoods, Olin's insights and recommendations are sure to inspire both locals and visitors alike